building confidence at Flair gymnastics clubs in Surrey
Building confident kids since 1998 at FLAIR GYMNASTICS
Gymnastics, trampolining and freestyle AT OUR GYMNASTICS CLUBS IN SURREY
At Flair we deliver gymnastics, trampolining and freestyle classes to thousands of children every single week at our gymnastics clubs in Surrey. If you're looking for an exciting and creative environment, where your child can make new friends, grow in confidence and make progress at the right pace for them, then we'd love to meet you.
WHAT PARENTS
ARE SAYING
ABOUT FLAIR
Join our happy members. You'll be glad you did!
"The coaches are fantastic and the staff are always so friendly and professional. I am so glad I found Flair...I am very excited for the future progression of my little girl. I recommend Flair to everyone as I cannot stress what a great club this is. Great job guys."
"Flair has motivated and inspired my daughter to continue striving to achieve new skills. The coaches are excellent role models. The medals are a great way to motivate."
"I love seeing Elena work hard at practising a new move and that excitement, sense of achievement and confidence she gets when she nails it!"
"We all enjoyed the day so much. Cari is really passionate about gymnastics and it was her first competition. We thought it was a lovely first event for her."
"My daughter Hannah thoroughly enjoys the weekly challenge of improving her skills and feels such a sense of achievement when she gets it spot on!"
"I'm very proud of how well Carys has taken to gymnastics. It's great exercise and she's made new friends too."
THE ULTIMATE GUIDE FOR GYM CLUB PARENTS
The Ultimate Guide has been created to help you decide if Gymnastics, Trampolining or Freestyle are the right fit for your child. We work in partnership with our families, so that together we can help your child to become the very best possible version of themselves.
fill in your details below and click the button to get your FREE guide!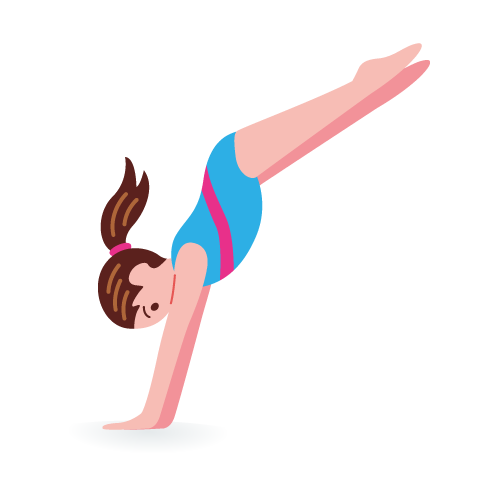 BUILDING CONFIDENCE THROUGH THE SPORT OF GYMNASTICS
We are here to not only provide your child with world-class gymnastics, trampolining or freestyle tuition, we will also bestow your budding young athlete with important life skills (through our programmes) including; how to work as a team, how to set and achieve goals and how to be truly happy and confident.
Our passion is building confident kids and we're very enthusiastic about it!
"The coaches are fantastic and the staff are always so friendly and professional. I am so glad I found Flair...I am very excited for the future progression of my little girl. I recommend Flair to everyone as I cannot stress what a great club this is. Great job guys."
"Flair has motivated and inspired my daughter to continue striving to achieve new skills. The coaches are excellent role models. The medals are a great way to motivate."
"I love seeing Elena work hard at practising a new move and that excitement, sense of achievement and confidence she gets when she nails it!"
"We all enjoyed the day so much. Cari is really passionate about gymnastics and it was her first competition. We thought it was a lovely first event for her."
"My daughter Hannah thoroughly enjoys the weekly challenge of improving her skills and feels such a sense of achievement when she gets it spot on!"
"I'm very proud of how well Carys has taken to gymnastics. It's great exercise and she's made new friends too."
"Many proud moments watching the boys freerun, bounce and do gym! We spend a lot of time being active and Flair has helped build confidence and encourage a healthy lifestyle for both Ollie and Sam. Today Ollie came out so happy because he can do a backflip - one happy boy."
"One year on, Lilah is as excited to come to gymnastics as she was on day one. She has made new friends and learnt amazing new skills."
"Watching Georgie week by week improving her gymnastics skills, from forward rolls to back kickovers it is always exciting to see what she can achieve next. She really loves and looks forwards to classes."
"My 10 year old joined Flair when she had just turned 4! It has been amazing watching her confidence grow along with her gymnastics skills and ability. There have been many magical moments from when she got her first badge, to joining the squad, to performing at GoFest to taking part in Flair competitions."
"Flair Gymnastics has been fantastic with our daughter who has Down's Syndrome. They have been very supportive and motivating through the various stages. Aimee thoroughly enjoys it and it's lovely to see how she makes progress."
"Kara has excelled in confidence and ability during her time at Flair due to the encouragement, support and expertise of all the coaching team. Thank you Flair and keep up the great work you are doing for children."
Connect with us on social