Gymnastics Holiday Camps are a great way to keep fit and healthy even when school's out! Above all, they're super FUN!!
Trampolining Masterclasses and Tumble Camps run during every school holiday at Easter, Summer, Christmas and Half Terms too! Daily and weekly gymnastics holiday camps for all ability levels aged 4-17 yrs.
Here's some of the things that make our Tumble Camps so special:
Themed days including Animals, Superheroes, Disney, The Olympics and more…
3 fun packed learning zones 'Gymnastics, Trampolining and Acro'
Supercharge your child's learning with 4 jam-packed hours each day!
Children become stronger, fitter and healthier whilst having FUN
Open to members and non-members who all love being part of camp
Camp builds confidence FAST as the children progress learning NEW skills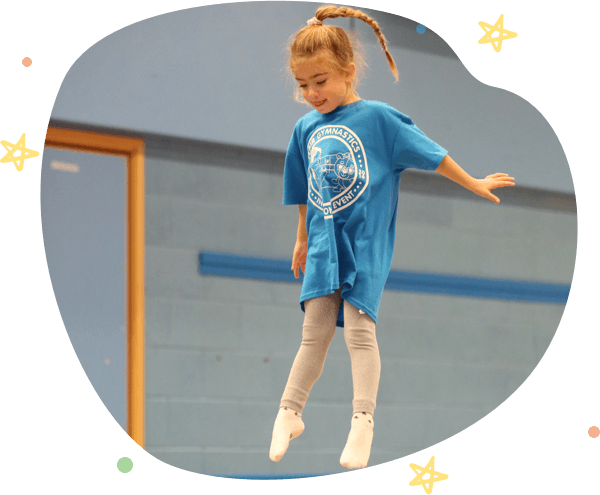 TRAMPOLINING MASTERCLASSES
Dedicated and focused trampolining skill development
Personalised for all abilities from beginner through to advanced
Suitable for children aged 5 – 17 years
Boost your child's progress
Taught by the amazing Flair coaching professionals
Created for maximum FUN and ADVENTURE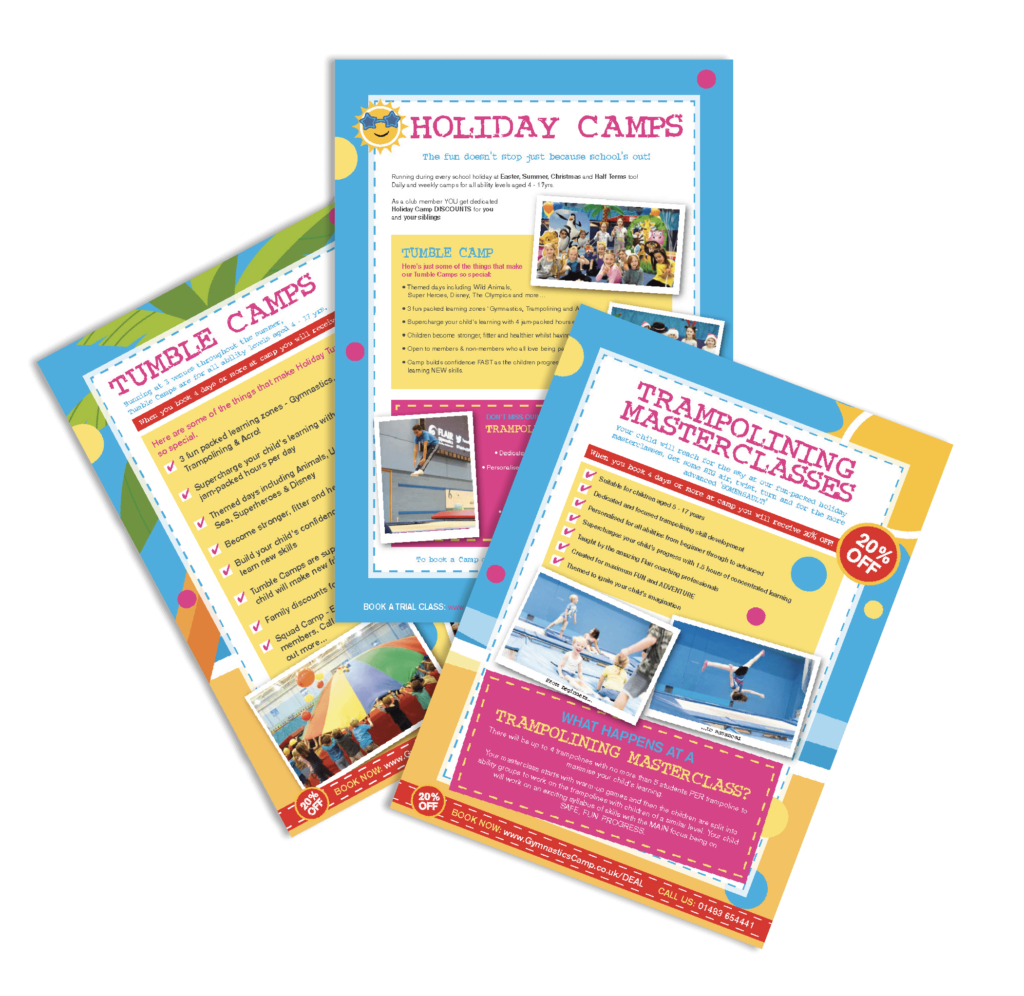 Please enter your details to access days, dates, prices and priority booking
FILL IN YOUR DETAILS BELOW
WHAT PARENTS
ARE SAYING
ABOUT CAMPS
"The coaches are fantastic and the staff are always so friendly and professional. I am so glad I found Flair...I am very excited for the future progression of my little girl. I recommend Flair to everyone as I cannot stress what a great club this is. Great job guys."
"Flair has motivated and inspired my daughter to continue striving to achieve new skills. The coaches are excellent role models. The medals are a great way to motivate."
"I love seeing Elena work hard at practising a new move and that excitement, sense of achievement and confidence she gets when she nails it!"
"We all enjoyed the day so much. Cari is really passionate about gymnastics and it was her first competition. We thought it was a lovely first event for her."
"My daughter Hannah thoroughly enjoys the weekly challenge of improving her skills and feels such a sense of achievement when she gets it spot on!"
"I'm very proud of how well Carys has taken to gymnastics. It's great exercise and she's made new friends too."
"Molly really enjoyed coming to Tumble Camp. She'd not done trampolining before so that was an unexpected treat for her. She had lots of fun and said that it went too quickly. Praise indeed!"
"My little girl Polly came to Tumble Camp and was very nervous at first because she didn't know anyone. When I came to pick her up she looked really happy and the coaches knew her name and told me what she'd achieved on the day. Really impressed."
"Laila has been to camp lots of times. She always has a great time and learns lots of new things. Last time she was very excited to get a medal from Flair bear at the end of the session."
"My daughter Ellie is a Flair member and we always try to book on for the weekly deal at Tumble Camp where you get a free day. Ellie loves seeing her gymnastics friends during the school holidays and it really helps with her progress."
"I booked Thomas in for a Trampolining Masterclass during the school holidays. He enjoyed it so much that he's now started weekly classes at Flair. He particularly likes all the coaches."
"My son Alex likes coming to the Trampolining Masterclasses. He doesn't want to miss classes during the school holidays so this is the perfect way for him to get his trampolining fix!"